Palmer Fixture offers a variety of restroom solutions. No matter if you need one dispenser or 100 dispensers, we will assist you in finding what works best for your business and your budget.
What makes Palmer Fixture products great for public restrooms?
Most units are tamper/vandal resistant
Up to four (4) BluStorm Bolt's can run on one breaker
Hygienic dispenser options keep the paper covered until the user needs it
The majority of Palmer Fixture dispensers are Made in the U.S.A.
Eco-Friendly hand dryers offer a cost savings of up to 95%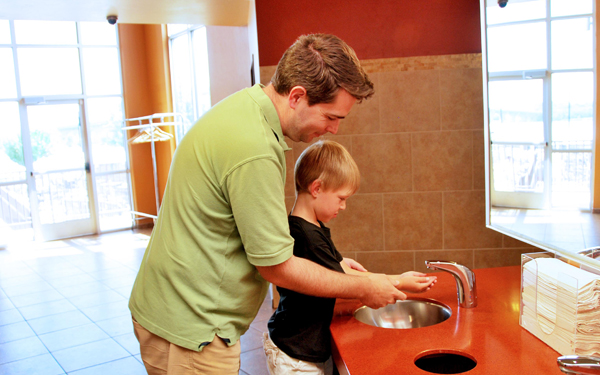 ADA Compliant Products
The Americans with Disabilities Act (ADA) defines the accessible requirements for the design and construction of washroom space in the United States. In restroom settings, requirements must be met for mounting heights, pull & push force, reach ranges and wall protrusion.
Recommended Palmer Fixture Products